Rancho Cordova, CA Roofing Services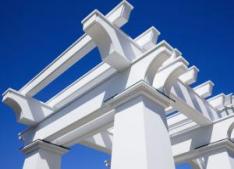 Our Rancho Cordova roofers are technicians, repairmen, inspectors and roofing consultants, all at the same time. If you live in our service area, which also includes Citrus Heights and Sacramento, you can call us for anything roofing related. That consists of repairs, re-roofing, new roofs, green roofs or modifications, and questions about roofing. We are the neighborhood source for all things roofing and we want you to call us before you do anything related to that shingled, slated, or vegetative covering on your home.
We recommend roofing inspections every few years, so we have established that as a primary service. Your roof can be destroyed by the elements or established as a home for birds or rodents without your knowledge. Let's face it. Not too many people actually climb up to their roofs to check on shingles and possible cracks in the boards. Once you pass papers on a new home, you forget about the roof. It's something that might need work in a few years, but not now, right?
---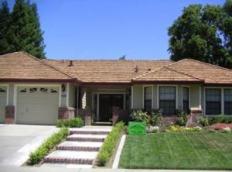 Neglect of your roof will lead to major problems down the road. It's installed to withstand the elements for decades, but that doesn't mean you don't have to do a little preventative maintenance once in a while. Our inspectors will go up there, check it for damage, clean out gutters, and clear drain spouts. We do repairs on shingled, slate, wood shake, metal, tile, and single ply roofs and we install and maintain PV Roofing, Vegetative Roofing, and Reflective Roofing. If you need more info on any of these, call our office and we'll provide you information sheets and pricing data.
Solar Energy
Provides quiet and reliable power generation
Reduces pollution and CO2 emissions
Significantly reduces monthly energy bills
Provides a safe, secure, and sustainable energy solution
Sizable rebates and tax incentives are available
Bank your extra power with the local utility
Maintenance free, state-of-the-art system
Adds significant resale value to the property
Long term reliability and low maintenance costs
Available in multiple colors
Snow load capacity over 200 lbs per square foot
Wind load rating up to 125 mph (with wind clip)
Light weight, safe, and easy to install
Affordable Services
If you need to have your roof replaced, or have a roof put on new construction, contact us and we'll do a free estimate for you and compile a list of references to places where we've done similar work before. We've been in business for quite a few years so there's a good chance that we've worked on something similar to your home development in the past. That's a claim not everyone can make.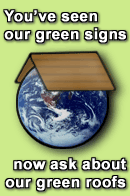 Shed roofs
Gable roofs
Mansard roofs
Gambrel roofs
Leak protectuib
Ridge capping
and more